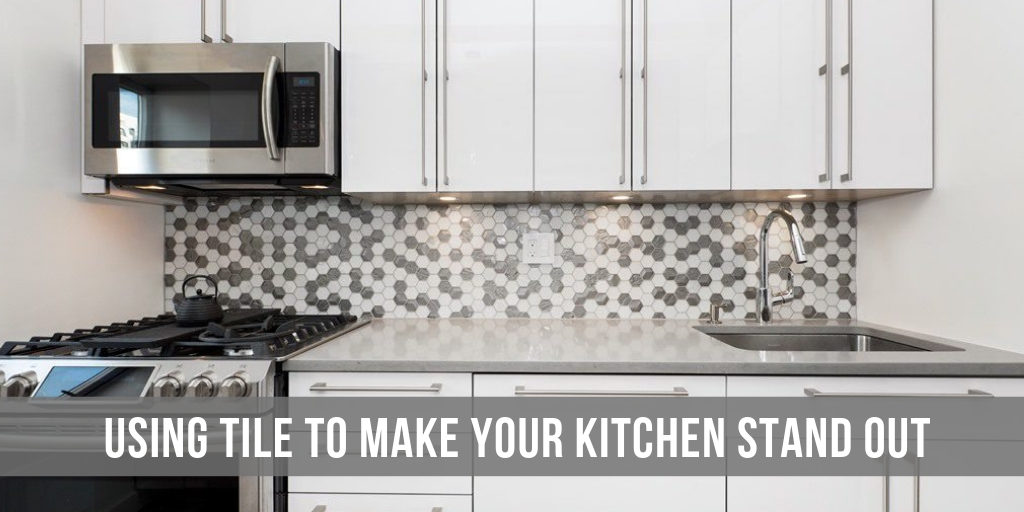 It's the place where guests congregate to visit with the cook and it's the heart of the home. Your kitchen can go from workspace to show a stopping room with tile.
Today's kitchen is a lot more than just place to cook and prepare meals. It might include a home office section for paying bills. It can be room where the family can gather for activities, such as baking or cooking together.
You could even say it's a kids' museum, because drawings and papers are often attached to the refrigerator with magnets–and colorful ones at that.
So you want it to look spectacular and the way to accomplish that is with tile, an ultra- durable, water and stain-resistant material offers both beauty and function. With a wide array of colors, patterns and designs from which to choose, expressing your own personal style is a snap.
It creates a mood for the rest of the house, and no one knows that better than Tilebar.
"Our team curates the finest materials from all over the world to bring our customers an extensive collection of exceptional products," said a spokesperson for Tilebar, noting that you can get any pattern, from the classic subway tile to a unique, tailored just-for-you mosaic.
TileBar, founded in 2005, is a direct importer and retailer of mosaics, tile, and natural stone. Headquartered in New York City, the company also offers online service. Customers are consumers, DIY enthusiasts and the architectural and design trade.
Think Vertical
Remember when backsplashes used to include just a few feet of tile behind the range? That's because they were once only considered for function, making it a lot easier to clean up grease splatters.
They were also smaller, because cabinets always included a top and bottom, and that top piece broke up the line of the wall.
No more. Now cabinets often don't have a top piece so the entire wall from top of bottom is freed up for colorful tiles and unique images.
This creates a focal point, and you can coordinate colors on walls, floor and counters to the eye is really drawn in.
Beyond Utility
The kitchen might be your entertainment center, a place to watch television or listen to radio. It might be your home office. It might just be a soothing sanctuary where you can get away from it all.
With the wide variety of tile available and grout options that are both easy to apply and easy to keep clean, there is no limit to the creativity you can apply to this most creative of rooms.
There's a look for everyone, so whether you're ready for your cooking space to be a restful sanctuary done in just a few colors or want it to be a country farmhouse look in an urban environment–or a fun and trendy room with a 1950s motif (which is hot right now) and some spots of hot colors, express your personal style and create an environment of your choice.
Think Outside The Box
Remember, tile isn't just for the walls or floor; use it around shelving or even to create an alcove for your microwave or some other small appliance. Orl maybe create an accent wall!
While you're at it, you can still have high-style even when budget is tight; choose one for the largest areas, with a couple of highly-designed pieces as accents.
Related Posts