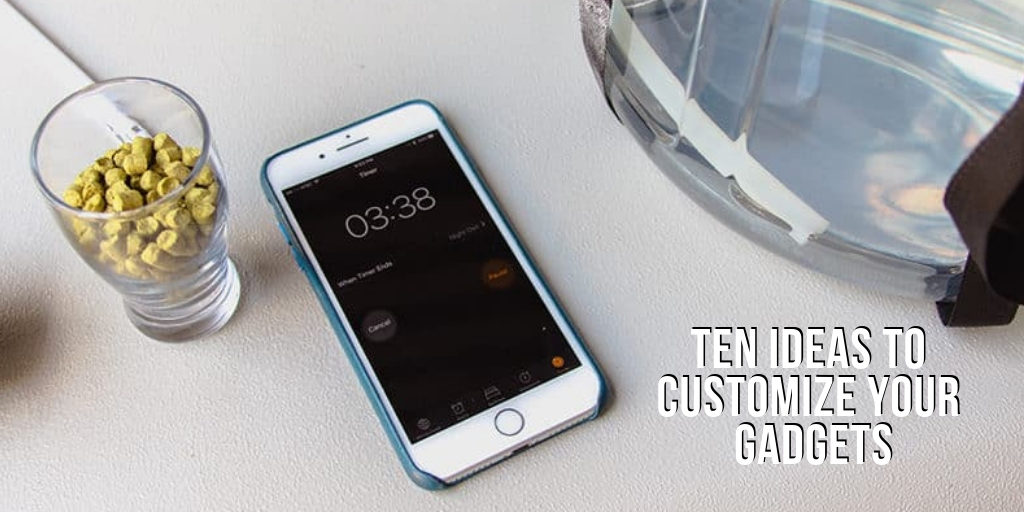 MightySkins makes it easy to customize your gear.
This can be used for a variety of devices, such as laptops, phones and a whole lot more. Because of that, there's almost no limit when it comes to customizing them, save for your imagination.
Skins are covers that can be attached to your phone, computer, home decor item, wearables or anything–to make them look better than they do.
They're typically made from vinyl and are cut to fit these devices exactly.
The main purpose of these skins is to add some extra flair. Furthermore, they offer a certain amount of protection against scratches or some other forms of minor damage.
All skins are made specifically for certain models of devices. When you order a custom skin, you'll also be sure that your skin will fit your device perfectly.
When Would You Want A Custom Skin?
You can make your own by downloading a photograph.
While they may be dependent on the custom skin itself, there are a few occasions when you might want to create one, including:
The Birth Of A Child;
An Anniversary (such as a marriage anniversary); and
A Significant Birthday.
There are also a few different reasons why you could purchase a custom skin. Chief among these is the fact that there is a huge selection of different designs available and you can customize your image extensively. On top of that, each design is custom-fitted to your phone.
There are a few places you can come up with ideas for your custom skin. They are:
Movies & TV
This is probably the most obvious place to come up with ideas for your custom skin. However, that could be because it's a great way to show off your love for a particular movie or TV show; they can also be an extremely stylish way to decorate your phone.
Video Games
If you're a gamer, then similar to movies and TV shows, this can be a great way to showcase your love for a particular franchise and offers a load of different options.
Musicians
This is quite similar to the above, but may start more conversations; who wouldn't want a musician that's had an effect on their lives decorating their phone?
Quotes
These have been all around social media for years and has come into the real world in the terms of tattoos and decorations, so why not your phone?
Historical/Iconic Photos
Images resonate a lot more than text does, and this is especially true with many iconic and historical photos. This can end up providing a significant amount of inspiration.
Animals
Pets can mean an awful lot to us, especially given what they can come through with their owners so why not reward them with a place on your phone?
Flora & Fauna
There are a variety of different floral and fauna patterns that look amazing and can spice up your phone, especially when mixed with different colors.
Army Decal
While an Army pattern can be seen as somewhat basic, by adding color and some other images, you can really spice it up.
Flags
If you're living in another country, then you may want to show off your culture a little bit; why not do this by getting your countries flag designed onto your phone?
Family Members
We mentioned a few times you may get a custom skin designed and made and many of these were for family events. If you just had a child, then it's another way to celebrate and stay close to your child.
Related Posts