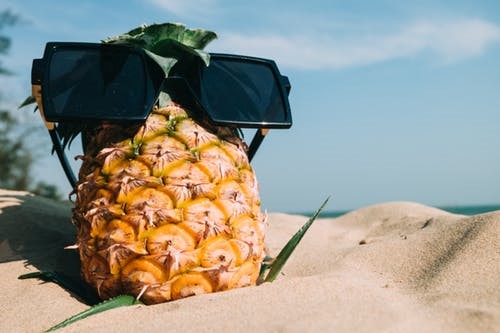 Traveling is definitely one of my things, and if I have a chance to travel all the time, I'll definitely do it. It's amazing how much you can learn during your travels. From sunny and tropical Caribbean islands, soaking up the local flavours, to the hustle and bustle of South Asia, the remote beauty of the Philippines and the magical history of the UK, I love to go abroad. That's why today's gift guide revolves around traveling kit. Here are my selected items for this holiday.
Philosophy Travel Agent Set
This super cute travel size set from Philosophy is my first gift choice. Not only do they smell super nice but they are also packed conveniently. US$35.
Michael Kors Cosmetic Clutch
It's a clutch that also works as cosmetic pouch. This elegant and luxurious case is made of satin and available in red or black. They also do a sunglasses case, another must have, and perfect for securing my beautiful Dior sunglasses. US$32.99.
Bebe Journal
Writing travel journal is always fun, capture those sweet memories in this lovely notebook from Bebe. Available in pink hearts and zebra prints. US$16.
Victoria's Secret Supermodel Essentials Luggage Tag
Now we can carry our bags with style, thanks to these lovely tags from Victoria's Secret. Priced at US$16 each, they are definitely must-have accessories!
Sammi Ever After
Written by a dear friend of mine, this cute love story will make a fine holiday reading. I think she did a great job on her debut novel.
Related Posts