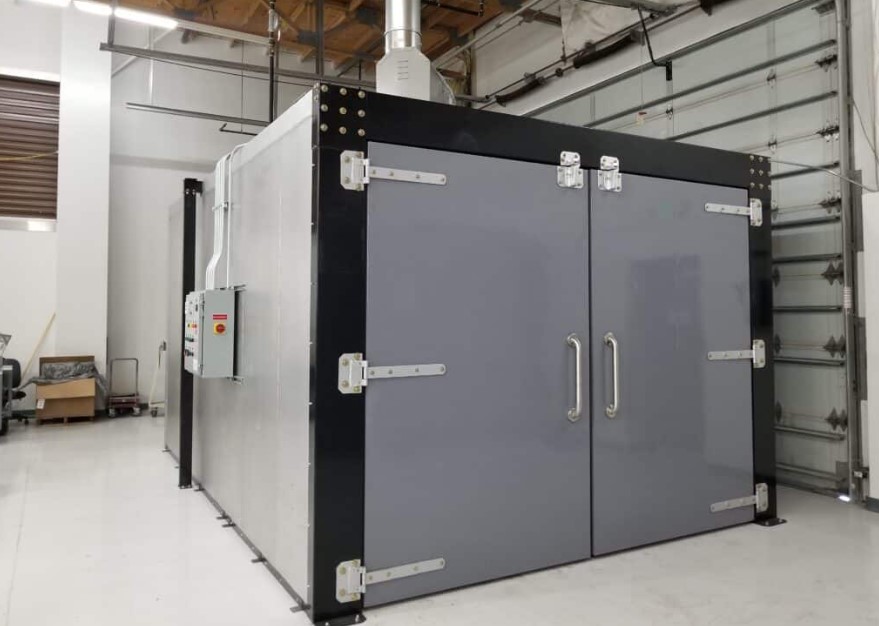 The first thing you'll notice if you're trying to decide which powder coating oven is worth your time is that there are many different types available. Each type has particular benefits, drawbacks, and restrictions, so not all of them will be a perfect fit for your company. What space is available, how much money you have to invest in the business, and how much output is required regularly are the main variables that could affect your choice. Making an informed choice regarding which type will best meet your needs should become much simpler once you look past the obvious distinctions and know what each size has to offer.
The 6×6 and 6×8 size
A 6×6 and 6×8 oven might be a good option if you're working with a small space and a tighter budget. These ovens are frequently less expensive and can be a wise choice for someone just starting out who doesn't have much money to invest in their business. For smaller jobs or for the hobbyist who creates a few pieces here and there for friends and family, a 6×6 and 6×8 oven will work just fine. A 6×6 and 6×8 oven will do the job just fine if you're looking to take on a few small orders and earn some extra cash on the side.
The 8×8 and 8×10 size
The most typical type of powder coating oven, an 8×8, is a good option for the majority of powder coating businesses. Depending on your needs, an 88 oven might be the best choice, though you might also want to think about an 8×10 or 10×10 oven. An 8×8 oven is big enough to handle several pieces at once and perform a variety of tasks. Additionally, it can be applied to all different kinds of metals and coatings. For a typical business that performs a variety of tasks, it might be a wise decision.
The 10×10 and 10×12 sizes
One of the biggest models you'll see in use in the industry for business applications is a 10x10x37'6 powder coating oven and 10×12 powder coating oven. Nearly any business can handle any coating job with 10×10 and 10×12. A 10×10 and 10×12 oven sizes can accommodate very large pieces and be used for a wide variety of coatings and metals. For a company that needs to be able to handle very large jobs or produces a high volume of items, a 10×10 and 10×12 is a good option.
The 12×12 size
12×12 extra large powder coating ovens are often used in industrial and commercial settings. They can be used to bake large items, such as automobile or aviation parts or appliances. These ovens are also often used to cure powder-coated items. Powder coating is a type of paint that is applied in powder form and then cured under heat. This type of finish is very durable and resistant to scratching and chipping.
Final Words
The size of powder coating oven you invest in should be based on the needs of your business. If you plan to expand your business, then it may be wise to invest in a larger oven. But if you are just starting out, then a smaller oven may be a better investment. Whatever size oven you choose, make sure it is from a reputable brand and that it comes with a warranty.
Related Posts