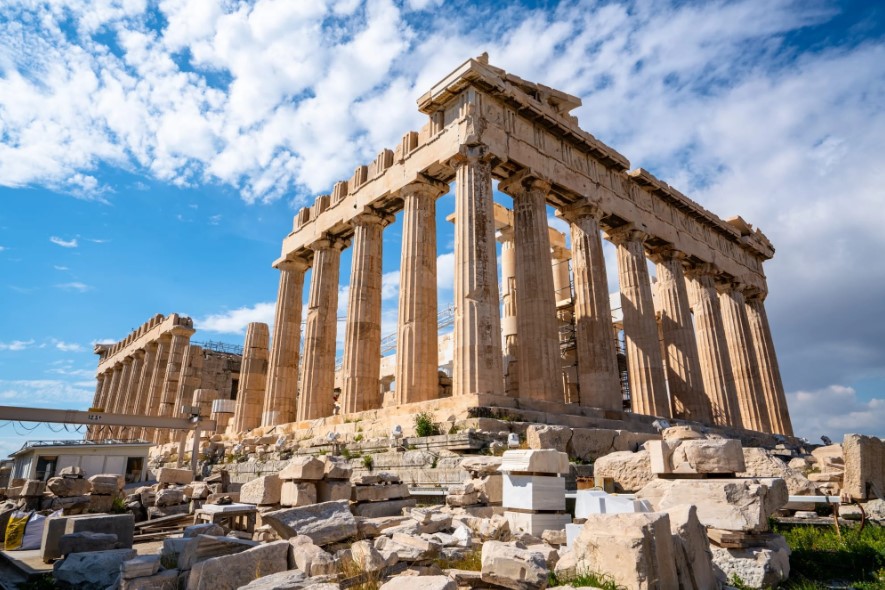 The crossroads of peoples and civilizations in the middle of the Mediterranean, the capital of Greece is no coincidence that it is the most historical city in Europe. With a history that begins in the 13th century BC. C. flourished as an important economic and cultural center in ancient times, a time that gave the city its world-renowned monuments and countless archaeological treasures. Athens today is a metropolitan center full of life and cultural activity at any time of the year. A destination that, apart from its monuments, seduces its visitors with its beautiful surroundings, pristine beaches —just a short distance from the city center—, delicious cuisine, and popular nightlife. Find all Information about all the sights and museums with Athens24 and discover the multicultural and fascinating capital of Greece.
Athens24.com is the leading city guide for Athens, Greece. In addition to daily local news and various exhibitions, concerts, and nightlife events, the centerpiece is a comprehensive city guide to Athens, its surroundings, and its suburbs. Here you will find everything you need for a successful visit to the city. Things to do in Athens. Insider tips for shopping and dining, plus lots of activities.
Shopping in Athens
Walking through the streets of the Greek capital, we can find everything we want in the many shops in the city. Athens is heaven for shopping, as it has a large area where many shops, from typical souvenir shops to the most exclusive shops of major international brands.
Shopping in Kolonaki Square, one of Athens' posh neighborhoods, home to Haute fashion. To find the country's signature rugs, called flokatis, one has to go to the shops in Plaka, and in particular to Avenida Patission. In Plaka, there are many shops dedicated to bronze and brass. It is best to go to the Central Market to buy spices, marzipan, cheese, wine, and liquor.
The main shopping street in Athens is Ermou, right next to Syntagma Square. Glyfada and Kolonaki are exclusive neighborhoods with lots of boutiques and shops. In Plaka, we find souvenir shops from all over Greece, such as olive oil, natural soaps, ouzo, and other typical Greek and Athenian products. In Plaka, we also have the Vassilopoulos department store.
Another interesting way to buy in Athens is to enter the city's second-hand market; In Monastiraki has a large daily second-hand market and many antique shops.
These are just a few examples of the main shopping areas scattered throughout Athens. On Athinas street, we find many interesting businesses specializing in the sale of herbs, others dedicated to nuts, and the great Athenian meat and fish markets.
Jewelry, dolls, and leather are the best things in Athens. For jewelry, nothing better than going to Syntagma Square and Pandrossou Street, next to Monastiraki. The material is gold, and the most distinctive designs are Byzantine carvings and types. It is advisable to ask for a certificate of authenticity of the gems and the materials used to make them. As for leather, you need to go to Areos street and around Monastiraki square, where shops with their workshops are located. Syntagma square is one of the most commercial streets in Ermú. On this street and in the surrounding streets, you can buy furs, jewelry, clothing, household goods, art, etc.
But if you prefer big markets, you should go to Monastiraki square, in particular to Hefaistu street, where you will find antiques, objects from Russia and other countries of the former Soviet Union, and everything characteristic of the market.
Related Posts