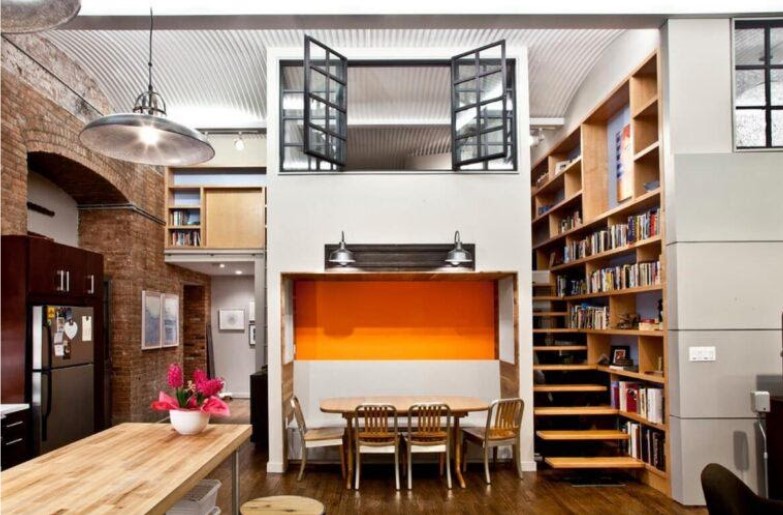 When you live in a small house or apartment, you want to find any way to maximize your space that you can. You have to think differently about things so you can create enough storage space without making your home feel cluttered and overwhelmed. Being mindful of how you choose to decorate and furnish your home can go a long way in a tiny home. Here are some ways you can maximize your space. 
Make Your Kitchen Easy To Work In
Most kitchens are busy places that require a lot of pans and tools. When you're trying to maximize the space in your kitchen, think vertical. Install vertical shelving above your sink or in your pantry. If you already have shelving, consider adding organizers to make the space better suited to hold smaller items like spice bottles or cans. 
If you need more counter space but want something that isn't always in the way, consider getting a rolling cart with a wooden top. You can use it as an additional prep surface when you need it and then push it out of the way when you're done with it. It will also have the added benefit of giving you more storage space at the lower part of the cabinet. When choosing which kind of cart to get, make sure you choose one that has swivel casters with lock. The lock will ensure that you're cart doesn't roll away from you in the middle of you cutting something up. 
Focus on Bathroom Essentials
When multiple people share a bathroom, you likely find stuff lying around everywhere. Consider hanging a shoe organizer behind the door to allow more space for hair ties, brushes, makeup, and hair styling products. 
If you need to maximize the space under the sink, use easy-to-grab baskets that can easily stack on top of each other. Or, if you have cleaning products that won't easily fit into manageable baskets, consider using a tension rod installed from one side of the cabinet to the other that the cleaning bottles can hang from. 
Don't Neglect Your Bedroom
Because bedrooms are tucked away from other people, they're often considered less important for organization. However, you still need the space and should use it to the best of your abilities.
To help keep your closets clean, store out-of-season clothing in bins or space saver bags under your bed. It also helps to buy nightstands with drawers, so you have more room to store things. When looking for dressers, choose one that is taller than it is wider. Going vertical saves carpet space for other storage options you might need.
Related Posts