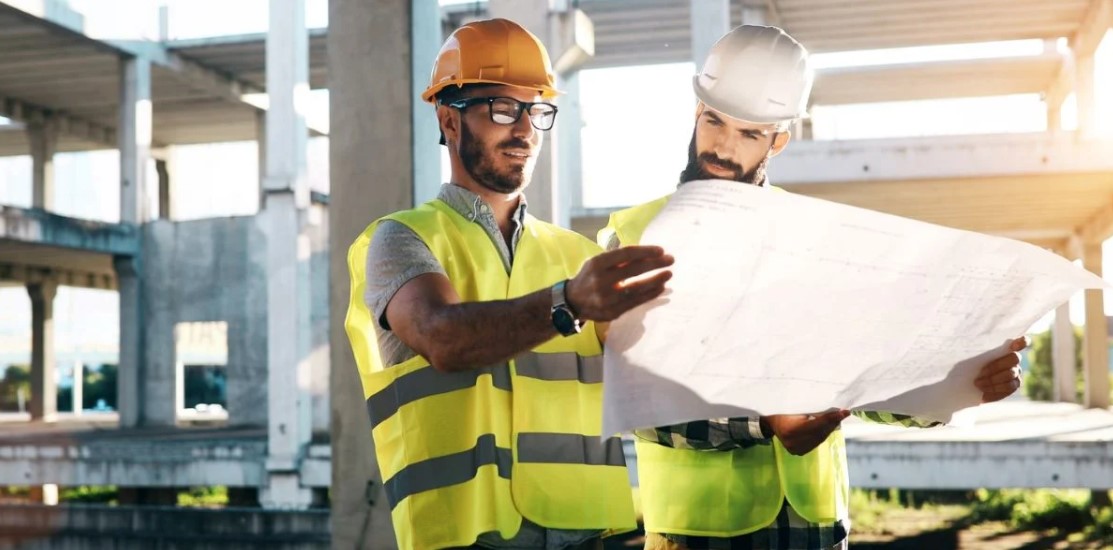 As one of the world's largest businesses, construction can be a fulfilling career opportunity for those eager to start without formal training or more advanced education. In today's fast-paced and demanding reality, cities need resilient infrastructure to support citizens and various economic opportunities. Citizens need safe homes and businesses need robust structures to ensure healthy economic movement. For these reasons, construction workers are regarded as pivotal players in our economy. Breaking into the construction industry is not that challenging for those eager to learn, work with their hands and stay on top of important project deadlines. 
Why Choose Construction as A Career
What's unique about the construction industry is that the work varies greatly and there is plenty of room to decide which field is ideal for you. Would you envision yourself preparing a construction site or operating equipment? There are so many potential routes that one can take, such as home building, home renovation, framing, plumbing, HVAC, and more. You can also explore the field of commercial construction and you can specialize in public buildings and structures, apartments, condos, museums, libraries, schools, and other publicly accessible buildings. With commercial construction, you'll have the chance to aid in community growth, develop your skills and build your portfolio with projects that become a reputable and honorable heritage of the city.
Are There Opportunities Available?
There are infinite construction company jobs near you. Many of them offer high pay and hefty benefits packages if you're willing to step into immediate training and show professionalism with project planning and delivery. Many large employers in construction specialize in preconstruction, general contracting services, or construction management services, which are all areas you can potentially excel in with on-the-job training. 
You can also take up industrial construction, where you'll learn to work with cranes, scaffolding, and cement mix trucks. If you're interested in heavy equipment operations, then this might be a desirable trajectory for you. In this field, you can also work with nuclear plants or oil refineries, but such work requires robust safety training to prevent serious injuries in hazardous environments. One of the most popular construction fields is adjacent to engineering and specializes in bridges, roads, mass transit lines, and rails. The need for engineering construction workers is extremely high, considering the urgent infrastructure needs to repair old roads. After completing your first project, you'll feel instant gratification from connecting small communities to the outside world.
Is Experience and Education Important?
Many construction jobs have minimal degree requirements. Typically, a high school diploma or GED will be adequate to get you a head start in the industry. If you're a high schooler and are considering construction as a viable career path, then it would be helpful to take electives in architecture or other construction-related classes that might increase your employment chances down the road. Trade school certifications are also valuable for prospective construction workers but they require significant time commitment, usually 18 months to 4 years.
There's no doubt that skilled trades are lucrative gigs. Within that realm, a career in construction can be physically demanding but extremely rewarding. Construction is even a viable career trajectory for those considering a career transition. Without the need to attend a university or college for four years, you also evade the burden of financial debt. As long as you have a strong work ethic, ask questions, and express your constant willingness to learn, you can easily progress without a professional degree.
Many companies also offer the possibility to attend apprenticeship programs, which can expose you to real-life projects and guide you through the trickier parts of construction, including estimating, budgeting, and maintenance. OSHA training is also a recommended procedure by many organizations that prioritize safety. Safety training for a management position typically requires 30 hours to obtain an OSHA card, which serves as a validation that you're taking safety procedures seriously. If you're looking to enhance your construction skills with more certifications, then the LinkedIn learning hub is also a valuable resource for many niches.
Consider an Entry Level Position
Various entry-level construction jobs can help you ease into higher-paying positions. A General Contractor, for example, manages multiple construction projects throughout the day, communicates with clients, ensures that materials are available on-site and that safety measures are implemented. You can easily find an employer that offers on-the-job training for this position.
A Carpentry Laborer measures, cuts, and builds structures out of wood, frames houses, remodels them, interprets blueprints, assembles instructions, operates forklifts and other equipment. They also create and repair door frames, rafters, or stairways. Carpentry is such a versatile job. Initially, you will be a part of a larger organization, but you can certainly start your own company in the future.
To become a Heavy Equipment Operator, you'll only need your commercial driver's license and a high school diploma. Signing up for an apprenticeship or vocational school after gaining some basic experience will also help you climb the career ladder more quickly and further refine your expertise. As a Landscape Laborer, you will be primarily responsible for weed-wacking, mowing, snow plowing, ice removal, and operating machinery.
The Right Approach to Get Started
If you feel discouraged about finding the perfect construction job without experience, then remember that many people start at the bottom and rise to the top of a lucrative career path. It takes perseverance, persistence, and curiosity to learn, challenge yourself and step out of your comfort zone to perform physical work and truly impact the community.
To garner the attention of a potential employer, you should refurbish your resume by highlighting skills and qualities that are correlated to the position and your personal goals. You should also emphasize relevant soft skills such as attention to detail, time-management skills and fast learning. Another valuable tip is to network as much as possible by leveraging connections that can help you get started in the construction industry. Temporary work can also be a valuable experience in the construction field, since you'll be fortunate to work under the supervision of experienced professionals.
A career in construction will always provide security because the infrastructure projects needed in the community are endless. Once you've gained some experience and determined if you want to further your education, you can further drill down into the exact field you aspire to work in for the long term.
Related Posts