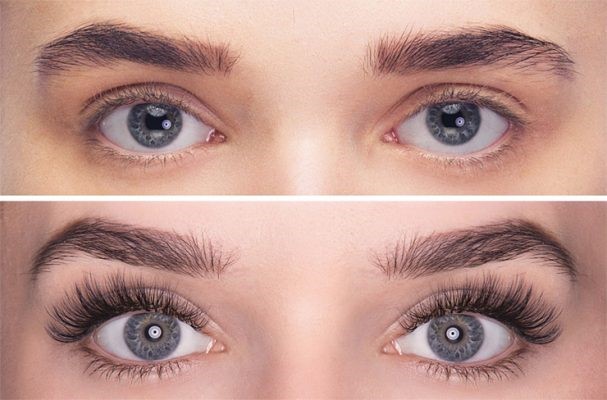 In today's world, it is fashionable to think about eyelash extensions, especially since this is a beauty trend that became a prominent part of our everyday lives. People tend to love extensions because that allows them to get the younger look and for their lashes to appeal more beautiful than before.
Therefore, you will eliminate the need for using mascara and other things that may take money out of your pockets. Even though simple makeup routine is not problematic, the question that we wish to answer is whether extensions are safe, healthy, and worthwhile.
You should check out Eyelash Extensions Miami official website so that you can determine why it is vital to have them in the first place.
Some medical professionals state that this particular procedure can cause problems when it comes to health, which is why you should consider only certified technicians to help you along the way.
The person you choose has to feature well training, especially because when you select someone inexperienced, the issues could range from slight irritations to infections and even vision loss in some difficult situations.
If you experience any inflammation, allergic reaction, or infection, and you had a procedure of placing eyelashes, you should see an ophthalmologist as soon as possible.
Different Types of Eyelash Extensions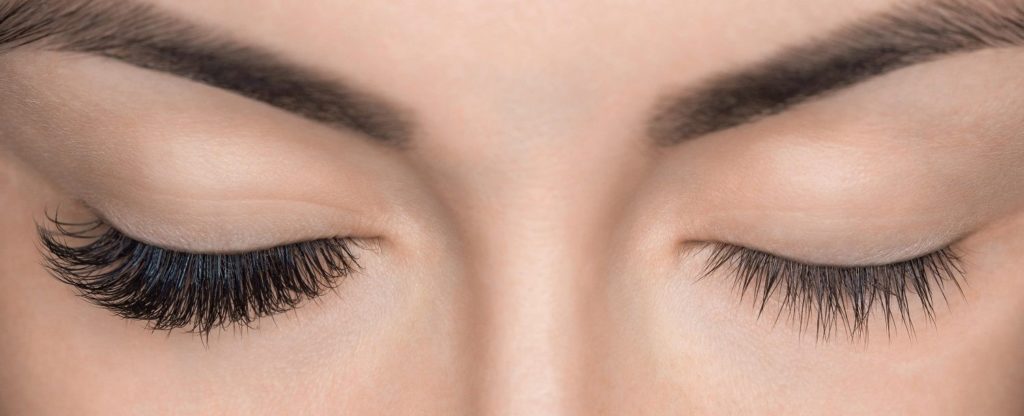 You can find numerous materials that will provide you unique appearance and everything that comes with it. Some of them are made of faux mink, sable, mink, silk, synthetic, cashmere, and many more curl and material options that will appeal to your needs.
It is vital to find the ones that will follow your natural lashes and perspective that you have. Therefore, you should consider the application process and always choose the one that will meet your needs.
Click here and you will be able to learn more on eyelash extensions in general.
Since every single face requires different eyelashes, and that is something makeup artists understand, you have to figure out which one is the best for your particular lifestyle approach.
Have in mind that the initial process requires sparing at least two hours, while you should use touch-ups every three weeks or so and that procedure takes one hour approximately. It does not matter what their material is; you will have to spare a small fortune to get them.
Pricing tends to vary depending on who you choose, where you live, but have in mind that you will need between $100 and $400 for a full set, while touch-ups are between $50 and $150 and they can last up to three weeks.
The entire procedure could be problematic because you may feel anxiety due to tweezers that will be close to your eyes, but you will not feel any pain or discomfort. At the same time, your eyes have to be closed throughout the process, which is something you should understand beforehand.
When it comes to extensions, you will lose them similarly as you are losing natural ones, which is between six and eight weeks after application. Best ways to apply eyelash extensions is by visiting this guide: https://www.wikihow.com/Apply-Eyelash-Extensions.
Are Eyelash Extensions Safe?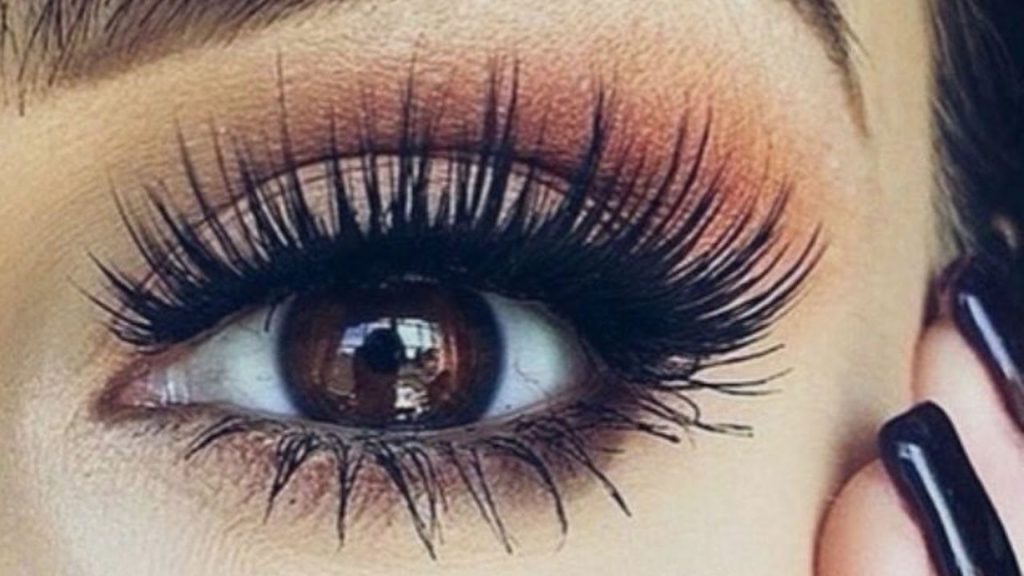 The main idea is that it is simple to mess up with the lash extensions, especially if you choose inexperienced technician to help you.
You have to check online for numerous testimonials and reviews that will confirm some problematic situations and side effects that happened when inexperienced technicians created havoc.
Therefore, it is much better to pay for more so that you can get someone with certification and experience because lack of understanding can result in breakage and clumping that will affect your appearance and convenience along the way.
At the same time, the consideration is that lashes tend to grow at different rates that depend on numerous natural factors. Therefore, if you glue two together and one is ready to shed that may affect the extension, and it may get out prematurely.
That is why you should conduct comprehensive research to see how long the technician has been applying for extensions, read the online resources for reviews and testimonials and check the latest images on various social media channels in which you can confirm the knowledge and license.
Have in mind that extension can contain formaldehyde and that could lead to an allergic reaction, which is why you should find a technician that will use medical-grade and non-irritating glue that will not be able to affect you.
In case you notice tearing or burning sensations during the application, you should stop as soon as possible. Some gel patches may contain aloe, collagen, and hyaluronic acid, which will irritate, especially if you have sensitive skin.
How to Maintain Eyelash Extensions?
As soon as you notice that your lashes are flaking off, it means that something affected and interfered with the adhesive bond. Therefore, we recommend you to avoid getting them wet during the first 48 hours after the application, because water can affect the glue before it sets up.
Apart from that, you should avoid cream-based eyeliners, oil-based products, and waterproof mascaras, because they are challenging to take off under normal conditions, and when you have extensions, it may interfere with the structural integrity.
We recommend you to check out the official association of eyelash technicians by clicking here.
In case that you're a side or stomach sleeper, you should consider taking satin or silk pillowcase as well as the nightly application of lash top coat, because that will avoid issues that are happening during the sleep so that you can use them more than others.
You should purchase an oil-free lash cleanser, which is made explicitly for extensions so that you can enjoy all the way.
At the same time, some products feature ingredients that may affect and weaken the bond, which is why you should use only specific ones that will help you increase their chances of functioning.
Colored Lashes
You can also consider colored lashes that will accommodate your eyes color, which will ultimately affect your overall appearance and everything that comes with it.
We recommend you to enter this site: https://work.chron.com/become-eyelash-technician-28127.html to learn what you need to become an eyelash technician.
For instance, when you add purple, you will be able to make your green eyes more intense while when you pair it with brown eyes; they will appear larger than they are.
Related Posts