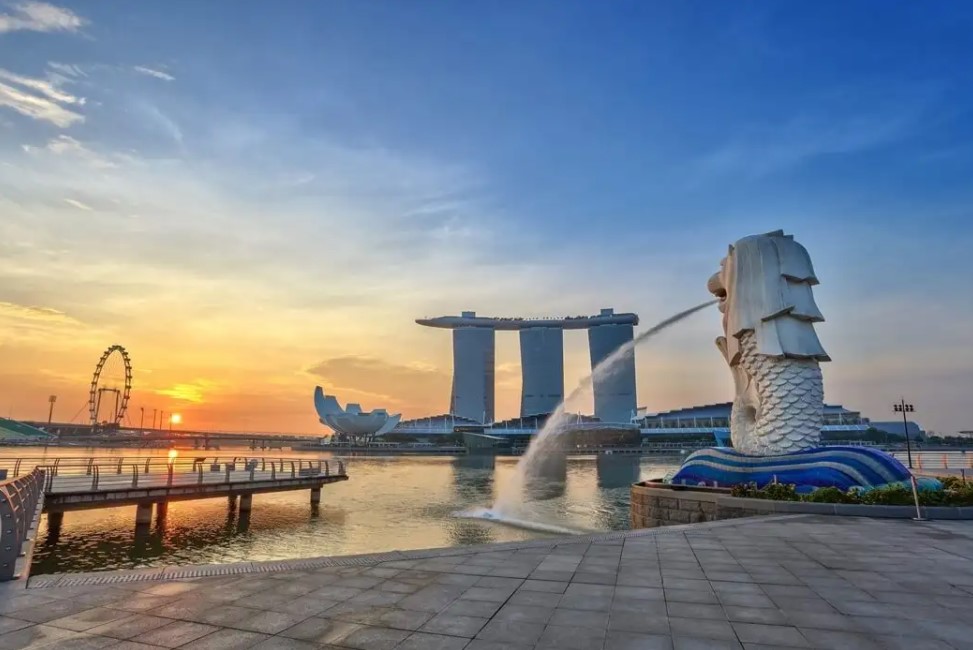 Vacations don't always have to cost a lot of money. You can save your budget by following the tips that will be written in this article, starting from how to find cheap hotels to enjoying the tours in those places without having to dig into your pockets too deep.
One of the countries in Southeast Asia that you can choose as a tourist destination for traveling on a budget in Singapore. Indeed, many people think that if you have a vacation in that country, you have to prepare a lot of money. This is because there are many well-known clothing brands stands. But in fact, you can vacation in Singapore with a limited budget, you know!
Book Cheap Accommodation
If you are looking for accommodation in Singapore, the hotels that appear are definitely 5-star hotels that provide expensive prices. In fact, there are still many cheap hotels in Singapore, such as 2-star hotels or capsule hotels.
You can try searching through the Traveloka application. In addition to getting convenience when booking, you can also get discounted prices that can cut accommodation costs.
There's nothing wrong with trying a capsule hotel that's trending on social media. Most capsule hotels in Singapore provide good facilities and services so that many people feel comfortable. If you're lucky, you can also make new friends who both like backpackers.
Use MRT as Public Transportation to Go to Other Places
Similar to other countries, the prices of MRT's tickets in Singapore are much cheaper than taxis. Although you will find it more complicated when using MRT, besides being able to save your budget, using MRT in Singapore can make your new experience when traveling in this country.
Before you take the MRT in Singapore, first buy an EZ Link card at the station counter to make it easier for you to go anywhere.
So, always remember, to still use the MRT during your trip in Singapore and don't use taxis unless there is something really needed or when you are pressed for time.
Choose Cheap Food but Still Delicious to Eat
A holiday is not really complete without tasting the local food. The budget is not an excuse not to eat Singaporean cuisine. This country offers many special foods with varying prices, of course, many of which provide low prices with no less delicious taste.
You can try visiting the Hawker Center, this place provides many choices of typical Singaporean food at low prices, quite famous among backpackers. In addition to the Hawker Center, you can also visit FoodJunction at the HarbourFront Center, where there are specialities such as Hainan Chicken Rice that can fill your stomach.
As a dessert, one dollar ice cream on Orchard Road is the most appropriate choice for backpackers, which are budget travelers.
Bring Your Own Bottle
As a traveler on a budget, of course, you will walk a long way which makes you thirsty quicker. You need to know that the price of mineral water in Singapore is quite expensive, so bringing your own bottle can really help you.
Don't worry if your bottle is empty, there are many drinking water facilities around Singapore that can fill the bottle again. The drinking water faucets are scattered in various public places, such as MRT stations.
Hunting Cheap Souvenirs in Singapore
Even if you're on a budget, don't forget to hunt some local souvenir hunting. There are many places that sell Singaporean knick-knacks, including Bugis Street, Mustafa Center, China Town, Geylang Galert, and Lucky Plaza. You can look for souvenirs or snacks as souvenirs.
Cheap holidays can still make you have fun and actually get an unforgettable experience. Follow the tips in this article if you are planning a vacation to Singapore but you don't have much of a budget. For more information about cheap hotel recommendations, you can go through Traveloka to find more cheap hotels in Singapore. Have a good vacation!
Traveloka will have special event started from 24 February to 2 March, enjoy your up to 50% hotel discount during Traveloka Salebrat10n campaign. Book now and staycation later!"
Related Posts