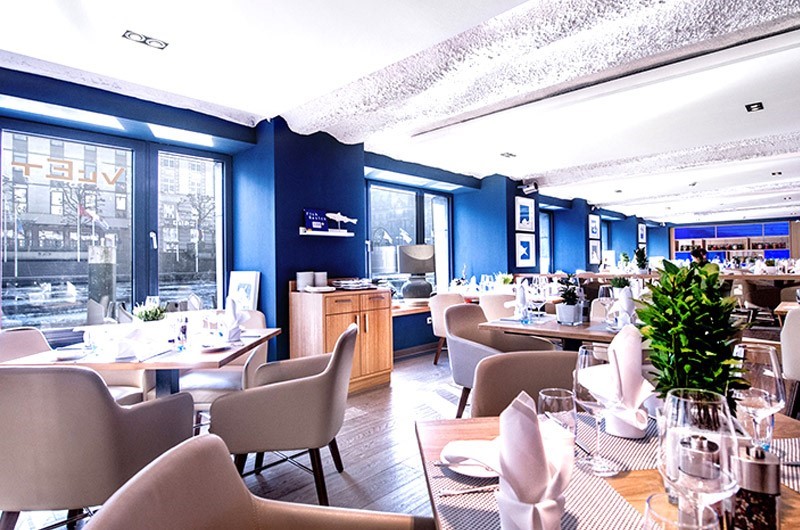 With growing concerns over health and public safety, restaurants have become more and more innovative out of necessity. Many are turning to less conventional, yet highly effective means of keeping their businesses running while protecting the health of their employees and customers. Here are 3 restaurant trends that are on the rise.
1. Outdoor Handwashing Stations
Due to the increase in outdoor seating, some restaurants have turned to outdoor handwashing stations. Setting up these stations close to outdoor dining areas allows guests to maintain clean hands before, during and after their meal. These stations also enable servers and other wait staff to keep their hands clean before and after coming into contact with customers.
2. Distanced Dining
In accordance with CDC guidelines and the direction of other government representatives, restaurants that are open for dining in-house now have at least 6 feet of distance between dining tables. To counteract the decrease in customers they can serve inside, many restaurants have chosen to establish and/or increase the number of tables outside, often opting to raise temporary tents to protect guests from the sun and rain.
3. Use of Personal Protective Gear
While disposable gloves are a common sight behind the scenes in the foodservice industry, some restaurants now require serving staff members to wear gloves. Additionally, face masks are a new layer of protection many restaurant owners have implemented. It has become increasingly more common to find food preparation and wait staff donning masks when they are near food and guests.
The world may look different right now, but the ingenuity and can-do spirit of restaurateurs are shaping the future. The innovative actions of restaurant owners, managers and staff are providing the public with a safe taste of the familiar. Next time you visit a restaurant, be on the lookout for these 3 growing trends.
Related Posts