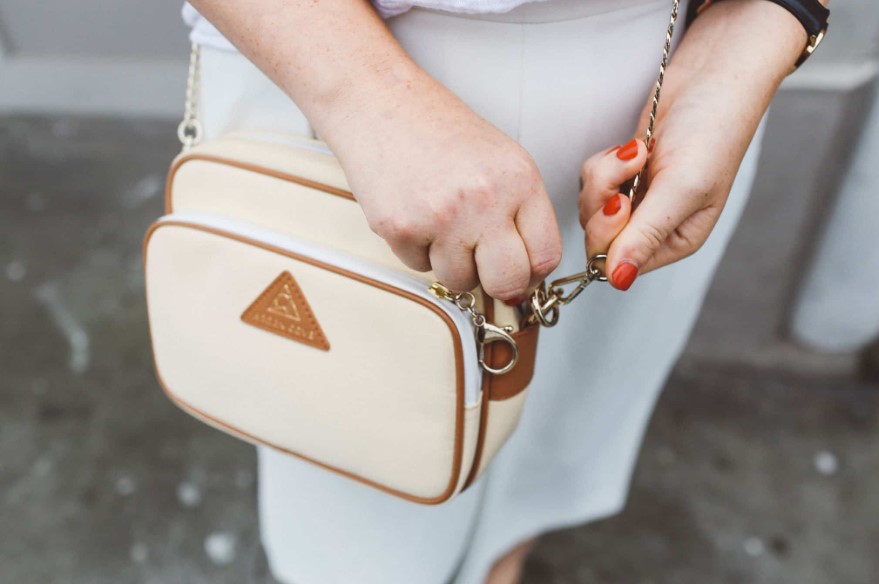 Handbags are a fashion staple that can elevate any outfit, but they serve more than just an aesthetic purpose. From carrying essentials to expressing personal style, handbags have various functions in our daily lives. However, with so many options available on the market, it may be overwhelming to choose the right one for your needs. In this blog post, we will explore the different purposes of handbags and provide tips on what to look for when selecting your next go-to accessory. So whether you're a minimalist or maximalist, practical or trendy shopper – read on and discover how to find the perfect bag for you!
Introduction to Handbags and Their Different Purposes
Handbags are one of the most popular accessories for women and can be found in many different styles, sizes, and colors. They are a versatile accessory that can be used for many different purposes, from carrying everyday items to holding documents or files. Here is a look at some of the different purposes of handbags and what to look for when choosing one.
One of the most common purposes of a handbag is to carry everyday items such as keys, a wallet, and phone. When choosing a handbag for this purpose, it is important to find one that is durable and has enough space to hold all of your belongings. It is also important to consider the style of the bag and whether it will match your everyday outfit.
Another purpose of a handbag is to hold documents or files. If you often need to carry around large documents or files, it is important to find a bag that has plenty of space and compartments to keep everything organized. You may also want to consider a bag with a shoulder strap so you can hands-free.
Finally, handbags can also be used as an accessory to an outfit. A clutch or evening bag can add a touch of glamour to any outfit, while a larger tote can be perfect for carrying everything you need for a day at the beach or pool. When choosing a handbag for this purpose, it is important to consider the overall style of your outfit and choose a bag that compliments it.
Types of Handbags and What They Are Used For
There are four main types of handbags: shoulder bags, satchels, crossbody bags, and clutches. Each has a different purpose and can be used for different occasions.
Shoulder bags are the most versatile type of handbag. They can be used for work, travel, or casual outings. Satchels are perfect for work or school because they offer a lot of space and keep your hands free. Crossbody bags are great for errands or days when you need to carry a lot of stuff with you. Clutches are best for special occasions or nights out when you don't need to carry much with you.
When choosing a handbag, it's important to think about what you'll be using it for most. If you need a bag that can go from day to night, a shoulder bag is your best bet. If you're looking for something more functional, like a work bag or diaper bag, go for a satchel or crossbody bag. And if you want something elegant and unique, go for a clutch.
Tips on Choosing the Right Handbag for Your Needs
When it comes to handbags, one size does not fit all. The type of handbag you choose should be based on your needs. Here are some tips to help you choose the right handbag for your needs:
Consider your lifestyle: If you lead a busy lifestyle, you'll need a handbag that can keep up with you. Look for a bag that is durable and has plenty of compartments to keep your belongings organized.

Think about how you will use the bag: Will you be carrying it everyday? Using it for work? Traveling with it? Choose a bag that suits the way you will use it most.

Choose a style that fits your personality: A handbag is an extension of your personal style. Choose a bag that reflects your personality and makes you feel good when you carry it.

Consider your budget: Handbags can range in price from affordable to luxurious. Determine how much you are willing to spend on a handbag before beginning your search.
Popular Styles of Handbags
Purses and handbags are more than just a way to tote around your belongings—they can also be a reflection of your personal style. Here are some of the most popular styles of handbags available, along with what to look for when choosing one:
Tote bags: Tote bags are large, rectangular bags with two straps. They are typically made from canvas or other durable materials, and are ideal for carrying everything from books to beach gear. When choosing a tote bag, look for one with reinforced straps and a sturdy bottom panel.
Hobo bags: Hobo bags are slouchy, crescent-shaped bags that can be worn over the shoulder. They are usually made from soft materials like leather or suede, and have plenty of room for storing everyday essentials. When choosing a hobo bag, look for one with multiple pockets and compartments to help keep you organized.
Satchel bags: Satchel bags are similar to hobo bags, but tend to be more structured and have shorter straps. They are ideal for work or travel, as they offer plenty of space for storing laptops, tablets, and other electronics. When choosing a satchel bag, look for one with padded compartments to protect your electronics.
Crossbody bags: Crossbody bags are small, rectangular bags that are meant to be worn across the body. They typically have a long strap that can be adjusted to different lengths, and offer hands-free convenience.
Advantages to Owning a Variety of Handbags
There are many advantages to owning a variety of handbags. For one, it can help you keep your belongings organized. If you have a different bag for each type of item, you'll always know where everything is. This can be especially helpful if you're always on the go and don't have time to search through a cluttered bag.
Another advantage to owning multiple handbags is that you can always be stylish, no matter the occasion. Whether you need a formal clutch for a wedding or a casual crossbody for running errands, you'll always have the perfect bag for the job. And with so many trendy styles to choose from, it's easy to find a handbag that fits your personal style.
Finally, owning multiple handbags can be practical in certain situations. For example, if you're traveling and want to pack light, you can bring along a few smaller bags instead of one large suitcase. Or if you're going to be out all day, you might want to carry an extra bag with snacks and other essentials.
No matter what your reason for owning multiple handbags, there's no doubt that they can be incredibly useful. So next time you're shopping for a new bag, consider your needs and make sure to pick up a few different styles.
Maintenance Tips for Keeping Your Bag in Good Shape
Assuming you're referring to a purse or handbag made of leather or another type of material: 
Regularly cleaning your bag will help keep it in good condition. You can spot clean it with a soft, damp cloth as needed. Once every few months, you should also give it a more thorough cleaning. This can be done by using saddle soap or another type of leather cleaner. Apply the cleaner with a soft cloth and then wipe it off with a dry, soft cloth. Avoid getting the bag wet and never use harsh chemicals or abrasives on it.
In addition to regular cleaning, you should also condition your bag every few months. This will help keep the leather from drying out and cracking. Simply apply a small amount of leather conditioner to a soft cloth and rub it into the surface of the bag. Allow it to sit for a few minutes before wiping off any excess with a dry, soft cloth.
Finally, be sure to store your bag in a cool, dry place when you're not using it. If possible, avoid storing it in direct sunlight or near heat sources. Leather bags can also be stored in dust bags to help protect them from dirt and debris.
Conclusion
With so many different types of handbags out there, it can be difficult to find the perfect one for you. But with this guide, you now know what to look for in a bag and which type of bag is right for your needs. Whether you're looking for something stylish or practical, we hope that this article has helped you narrow down your choices and make the right decision when it comes to buying a new handbag.
Related Posts