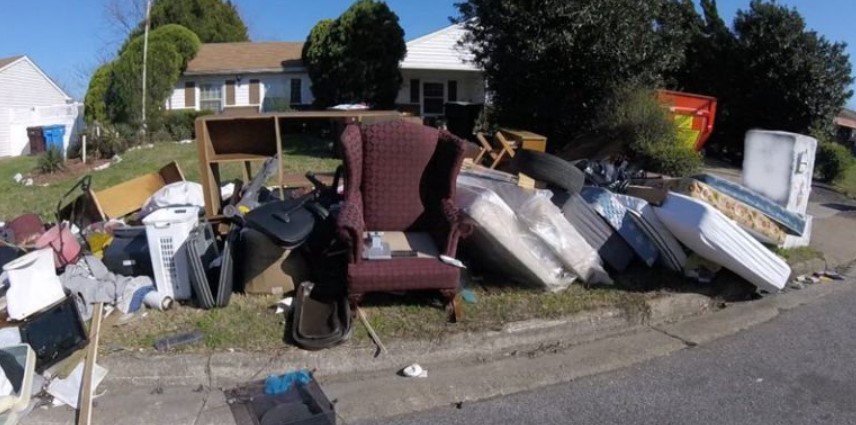 Junk can occupy a lot of space in your home If you let it accumulate over time. The best way to deal with it is to clear out garbage every few months so that it doesn't build up into heaps that turn into a huge obstacle that has to be removed. Many homeowners are wondering if hiring the services of an experienced junk removal service is the only option to eliminate all the junk that has accumulated.
The answer depends on the type of junk you'd like to rid yourself of. You won't be able to get rid of every type of junk by yourself. There may be instances where hiring a professional to do the job is the only choice. Below is a listing of the different kinds of rubbish that need professional removal. Let's take a look!
Old Automobiles


Many people hold on to their old vehicles, possibly due to the emotional connection. However, there comes a time when they realize that the vehicle is simply taking up space they could use for other purposes. Over time, cars are transformed into metal junk and nothing more. So what are they really bringing to you? Eliminating old vehicles isn't something you can accomplish on your own. You must contact an expert junk removal service to do the job for you. They'll arrive at your house equipped with the proper equipment needed to move and lift your old, rusty vehicle!

Electronic Appliances


What should you do with the 

old appliances

you replaced with newer models? You can store these in the garage? We thought so! The removal of small electronic appliances such as a microwave do not require professional junk removal, however, when you need to eliminate larger appliances like refrigerators dryer, freezer, etc. you may need to contact professionals to assist you in getting rid of the larger electrical appliances. It must be disposed of correctly to avoid impact on our climate. A 

professional junk removal service

is aware of all the procedures associated with removing electronic equipment.

Metallic Doors


Did you change your garage door, or gate for your entrance? If so, you'll need to hire an experienced junk removal service to assist you in getting rid of your old doors. The doors that are heavy are usually made of metallic parts that make it difficult to transport them on your own. An experienced junk removal service will be with the proper tools and equipment required to complete the task in a safe manner.

Old Shelving Units


Although shelving units are able to help maintain your home's appearance, they also pose a serious risk to your safety as they age and become worn and damaged. They're not as safe as they were and can collapse when they are weighed down with too much weight. If you're looking to rid of these units and shelves, hiring an expert is a good idea. Professional junk removal companies will handle the bulky and massive size of these units and take them off your property without any hassle.
Summary
Professional junk removal is probably the best solution to dispose of large and heavy junk. If you attempt to tackle it yourself, it could put you at risk of causing serious injury to yourself. It is best to contact trustworthy professionals to avoid the hassle.
Related Posts